We Need You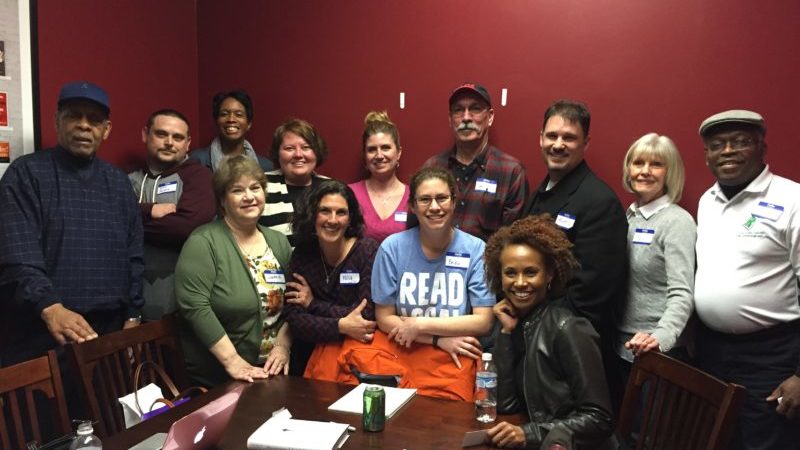 When I started Hometown Reads earlier this year, I hoped to launch 20 locations total in 2016. I also had an idyllic vision of traveling to each of the locations we launched, to meet people in person to fuel the local communities of authors and their participation with each other. As a result, our early target list included locations very geographically close to my home near Toledo, Ohio.
While we've launched many of those nearby hometowns, we've also launched in places as far away as Spokane, WA, and Los Angeles, CA. We've launched in many places very familiar to me and also lots of places I've never been, but would love to.
As a result of the fast, organic growth, both near and far, my early vision of going on the road faded and instead my team and I have connected with lots of authors online, and fewer authors in person. Early on, I hosted two local author events in my office and hosted an author event in Cleveland, Ohio, where I met some lovely people. I also visited a couple of author fairs/expos. What I've learned from going to events is that there's definitely something magical that happens when authors get together.
In the months to come, my goal is to facilitate that. With our site rapidly growing — we hope to be in 40 locations by year's end — I know it's physically and fiscally impossible for me to travel to all of these locations.
Instead, what I hope to do is mobilize at least one Ambassador in every hometown, someone who will step up to lead, coordinate, and inspire the authors in their areas to spread the read local movement and to facilitate sharing of ideas and collaboration amongst authors to reach more readers.
We want to empower Ambassadors to:
create and respond to more conversations in Hometown Reads author Facebook groups
provide resources (we'll help!) for authors to use in sharing their books, books from their hometowns, and the Hometown Reads site
identify, plan, and share local author opportunities and events
share their expertise in marketing with other authors from their area
serve local authors by gaining access to our site to edit and publish new books and make any requested edits from existing authors
provide insight through blog posts on this site
be hands and feet for the read local movement in their area, recruiting other local authors to participate through social media and local events
If participating with Hometown Reads as an Ambassador of interest to you, be sure to sign up at hometownreads.com/join and watch your email inbox for a note from me inviting you to raise your hand for this opportunity. As an Ambassador joining now, you'll be on the cutting edge of creating a new, disruptive way for authors to cut through the noise and find more readers, starting in their own hometowns. You'll also have access to me and my experienced marketing/publicity team as we share our great ideas to fuel your participation.
There is something magical that happens when authors get together. To make that happen, we need Ambassadors like you.
P.S. We now have Read Local T-shirts available for sale. Spread and support the Read Local movement by wearing the message! Buy your shirts here.
How can you make a difference to fuel the Read Local movement in your area?