Band Together!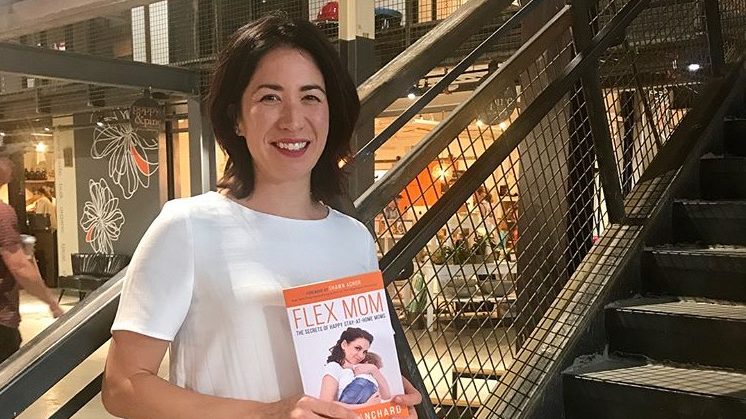 By Guest Author, Sara Blanchard
Creating a Live Book Event Together.
Authors sometimes position the writing of a book as a big, painful deal. You alone wore the heavy cloak of creativity as you crafted your manuscript word by word, dragooning the storyline into shape.
Yet the reality is, rarely do we ever accomplish big things in a silo.
You probably talked to a friend about a character, ran a storyline by a mentor, or researched a time or setting using other people's information.
Book marketing doesn't have to be any different.  While you may spearhead the project, the most effortless results come when you do it with someone else.
This recently happened in Denver, CO when it hit me that my next door neighbor was about to release her third book. After finding out that another parent at our child's school was also an author, I reached out to the popular new Stanley Marketplace and asked if they would consider allowing us to host a Bookfest in the giant hallways of their community-inspired former aviation manufacturing plant.
We invited six authors and, ahead of the event, got in front of the venue's 10,000+ Facebook followers. During the event, they hosted a Facebook Live interview series with our authors which, so far, has had 1400 views. We also had approximately 130 people walking through our booths between lunch and happy hour – all for the "price" of sending a few messages, obtaining a white tablecloth, and spending a few hours on a Saturday talking about my work.
In this way, combining resources to create a live event featuring the books of several authors is an easy opportunity to renew attention on your work.  You get in front of other people's audiences – and form supportive relationships in the meanwhile.
Here's an easy way to get an event off the ground in your area:
Scroll through

Hometown Reads

for your city, and find several books you are drawn to.

Reach out to the authors and ask if they'd want to do a live event in a few months' time.

Set expectations early – that they'll have to be available on the day of the event with books and any branded products on hand, perhaps provide tables and tablecloths, and take part in sharing the event on social media.

Brainstorm a local venue – trendy, high-foot-traffic is best.

Reach out to the key person at the venue to ask if, together, you can host a Bookfest featuring local authors. Many venues appreciate the chance to have event content handed to them; events featuring local creatives are even better.

View my top three tips on how to make a successful ask

HERE

.

Create the event, and use social media to your advantage.

House the event both on the venue's website, and as a Facebook event.  If your authors have their own professional Facebook pages, you can add them as co-hosts to the event as well.  

Have each author spread word about the event on both their personal and professional newsfeeds and emails.

Send out a feature on each author and book, at least once a week leading up to the event to keep the event fresh and in people's minds.

Use hashtags including #readlocal and #shoplocal, along with the hashtags of each book or author

Prepare for and deliver on the day of the event!

Make sure all authors have set up their remote sales structure – whether they accept payment using PayPal or Square – to process the sales of their books.

Ask authors to set up clipboards with sign-in sheets to capture interested buyers for their own future email lists

Consider having authors create a future event to promote at this event – whether it's a workshop or future book signing or something that's thematic as part of their book – to entice customers to continue to engage with them.
Together, we can do great things. Go on, gather your fellow authors and rally your community!