Eleven Ways Bookstores Can Partner with Hometown Writers!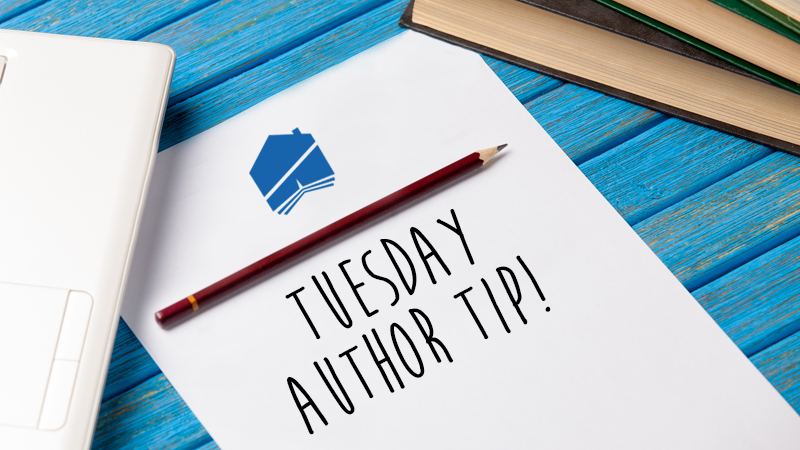 By Guest Author, Robert L. Slater
I've already written a number of posts on what authors can do to partner with their local brick and mortar bookstores. In a guest post for Kobo, I even suggested, "Ask not what your bookstore can do for you–ask what can you do for your bookstore." But today I'm going to talk to the other side of the counter. I'm going to suggest list of eleven actions a bookstore can take to partner with local authors, and I am going to use my favorite Hometown bookstore, Village Books, as an example.
As their slogan says, Village Books has been "Building Community since 1980." As partners in many programs such as Buy Local, Movies on the Village Green, creating and sponsoring the Chuckanut Radio Hour, Village Books, its owners old and new have revitalized entire blocks of two separate small communities in Whatcom County, Washington: In the Fairhaven neighborhood of Bellingham since 1980 and in Lynden since 2015.
So here are eleven ways that bookstore can "Go Local" with their hometown writers. Information on these programs can be found at the Village Books website. The have an entire menu, Writer's Corner, devoted to writers.
Be open to having local authors on your shelves. Set up a consignment program.
Be open to readings by local authors. Village Books even provides advice on how to go set up reading events for writers.
Help local authors publish in print and in ebook. Though the days of the Espresso Book Machine in Village Books have vanished, as it began to have mechanical issues, Brendan Cook, Village Books' Publishing Specialist for the last several years, transitioned to working with Ingram Publishing's Lightning Source to help get authors print copies of their books. Brendan has also been building a portfolio of local printers, editors, and other resources for writers.
 Sponsor local writer's groups. Village Books has been running quite a number of groups for years and providing a comfy corner for them to meet. Most meet biweekly and all are open to new people joining.
 Partner with local writers' conferences. If there isn't one, follow the Chuckanut Writers Conference model co-sponsored since its inception in 2011 by Village Books and our local Whatcom Community College. In addition to the Conference, this partnership also provides Community & Continuing Education courses on craft and business for writers.
Help authors get reviews. A recent local partner is Chanticleer Reviews, an up and coming review service that also present the Annual Chanticleer Authors Conference, a focused on the nuts and bolts of publishing and marketing. At the conference all attending authors, including many local and nearly local authors participate in Books by the Bay, a three day Book Fair with co-sponsor Village Books. Writers who publish through Village books get special rates on services through Chanticleer.
When visiting writers come to town, sponsor master's classes in writing with the guest author. Village Books brought in Author and Director of Self-Publishing & Author Relations for Kobo (eBook distributor) Mark Leslie Lefebvre to do a panel on self publishing electronically and in print. Village Book invited two local authors now both Hometown Reads authors, myself and Susan Colleen Browne to participate in the discussion as well. The audience, as well as the authors, left Village Books with new knowledge and inspiration.
Sponsor book clubs and their meetings. Like Village Books, you can offer a 15% on the clubs monthly selections. If it's a good fit, bring in local authors to talk with the group.
Get the local writers in the stores. Host an open mic. Invite writers to hand sell their favorite books or provide a table for local writer favorites on Small Business Saturday in between Black Friday and Cyber Monday.
Shipped signed books at reasonable rates. Village Books already sells my books, I ensure that they are signed in the store and the store keeps "signed by author" bookmarks in them. But they also ship copies of my books, signed AND personalized anywhere in the U.S. for only $0.99. So, if someone orders one of my books online, they can ask that it be personalized. The staff sends me an e-mail, I come in and inscribe it, and they ship it. As a writer, it's great not having to cover the shipping & handling, and still be able to get reasonably priced signed copies of my books into my readers' hands from Texas to Tennessee to Baltimore.
Be open to local writers who have new ideas for getting you customers. Village Books sells e-book download cards, also signed, alongside my print books. A customer could literally, and literarily, walk into Village Books, buy a Kobo Glo e-reader, buy a pack of my novels on ebook download cards, go upstairs to the Book Fare cafe to download and start reading my books while the wait for their food. That is a one stop Local-write-friendly bookstore.
Paul Hanson, one of the new owners and long-time employee of Village Books, told me they have even more ideas for working with local authors, but he won't talk about them until we're ready to roll them out.
Until then, let me know if you have questions about facilitating any of these eleven actions! Go to Village Books to see how it can be done. Build a community of readers and writers in your hometown.