The Book Trailer: A Powerful Marketing Tool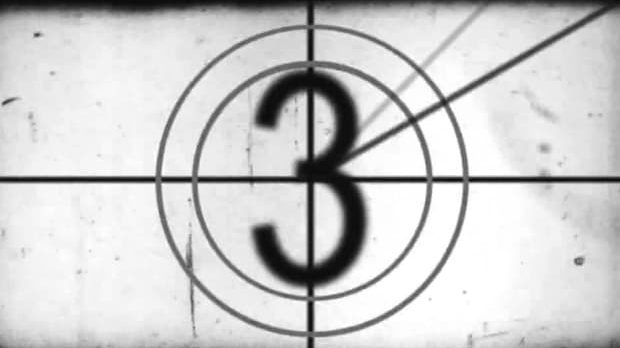 By Guest Author, Claire Gem
Been to the movies lately? If you're like me, in order to secure a decent seat, I try to get there a few minutes early. But it doesn't really matter, even if I'm running late. I never miss a thing. Why? Because I'm going to be exposed, like it or not, to 15-20 minutes of movie trailers.
Is this annoying? It can be. But the movie trailer is an extremely effective marketing tool that the film industry has been cashing in on for years. I can't tell you how many films I would never have returned to the theater to see—or even known about—if not for seeing the trailer.
Book trailers can do the same thing. And although we, as authors, don't have the advantage of that "captive audience" thing, these brief "movies" can be an extremely effective marketing tool, especially in today's fast-paced, overstuffed social media market.
How can you secure a trailer for your book? There are a number of ways, including hiring an individual or company offering this service. But I have created all of my own book trailers, and it's not that difficult. Besides, who else can choose just exactly the right "look" for the characters, settings, the mood, and the music but the author?
A book trailer should be about one minute long, no longer than a minute and a half. The mistake I have seen often is creating a five-minute video—you will lose the audience's attention and turn them off. If your trailer drags on and is too "wordy," how much better can the book be? So stick to the 60-90 second time frame.
Where does one start? Well, you will need some sort of movie making software. If you have a Mac, iMovie is a wonderful tool that even has some pre-made trailer templates, complete with accompanying music. All you have to do is locate appropriate pictures or videos, then drag and drop them in. But you can construct the entire video yourself if you wish, choose your own music along with the images, and make it truly unique.
PC users have access to the free app called Moviemaker, which I have no experience with, but assume to possess basically the same capabilities.
Where to get images and music? Be extremely careful here: you don't want to infringe on any copyrights and get sued. Go to a royalty-free site such as Pixabay for photos, making sure the images you choose state "Free for commercial use. No attribution required." There are also pay-per-image sites such as Depositphotos or Shutterstock, where you can purchase video clips as well as images. But this can get expensive and except in a very few cases, I've found I can access everything I need for free. I also have a photographer in the family, who has taken lots of pics for my trailers for me.
What about music? There are also a number of royalty-free music sites out there. Some request a link to the artist's website to be included in the credits and the Youtube listing. Which brings us to the next question: what do you do with this video once you've created it?
You upload it to Youtube. Then you take that link and blast it out to the world. I post links to my trailers on my website, on Facebook posts, and on my Tweets. A wonderful "preview" pops up on both Facebook and Twitter that tells the viewer they will get a free, short, entertaining show if they click the link. Always remember to include your buy links in the post or tweet, since links within the trailer are not clickable.
How to pick images and music? Only you know what your characters look like, what their dilemmas are, what your story theme is. Find pictures of your characters displaying some of the key emotions highlighted in the plot of the book. Snapshots of settings work well to set mood. And with the wonders of moviemaking software capability—panning and fade in/fade out—still shots strung together become a motion picture.
There's the short story on how to lift your book up a notch in the vast and endless sea bombarding the potential reader every day, all the time. If you get stuck working with your moviemaking software, Youtube has an instructional video for virtually every problem you'll run into. So put on your producer's hat, grab a megaphone, and start that trailer!